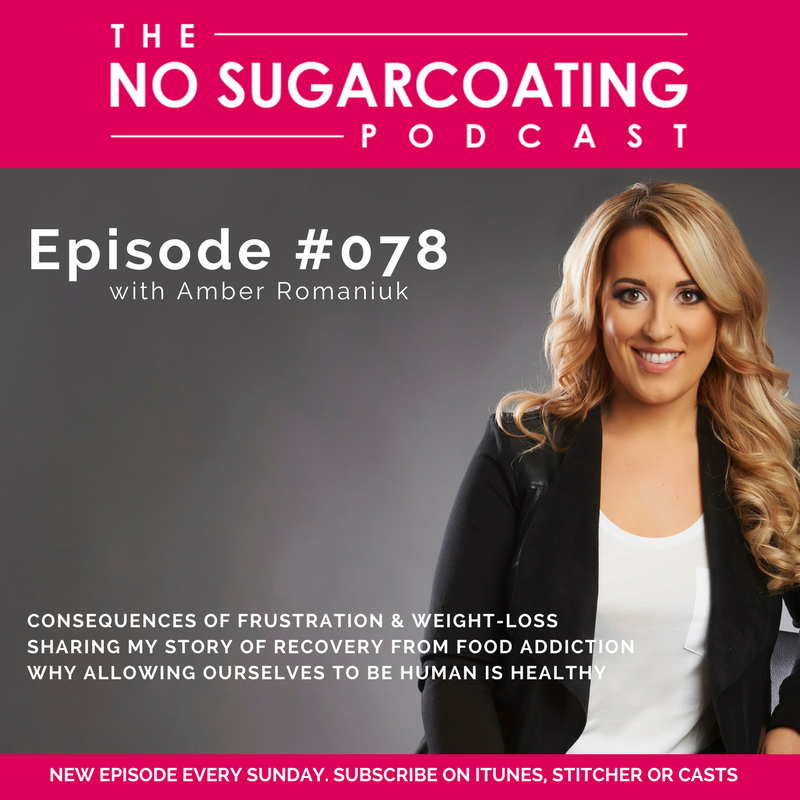 In this episode of The No Sugarcoating Podcast, I am talking about
Consequences of Frustration & Weight-Loss

Sharing My Story of Recovery From Food Addiction

Why Allowing Ourselves To Be Human Is Healthy
SHOW NOTES + LINKS
E-mail me at [email protected] with the subject line "Spring Coaching Sale" to book in and secure $600.00 off a 6-month or 1-year coaching package with me until May 31, 2017.

Get the spring edition of Amber Approved Magazine & subscribe http://bit.ly/1pCfKDP.
Subscribe and listen on iTunes or your favorite podcast app.
TIMESTAMPS
** Announcements (00:59).
** Consequences of Frustration & Weight-Loss (06:03).
** Sharing My Story of Recovery From Food Addiction (20:03).
** Why Allowing Ourselves To Be Human Is Healthy (27:24).