24 Nov 2017
Warm Chocolate Matcha Mint Drink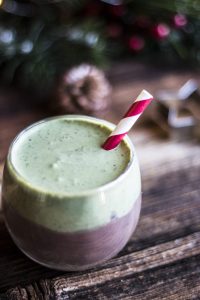 Warm Chocolate Matcha Mint Drink
2017-11-23 20:21:33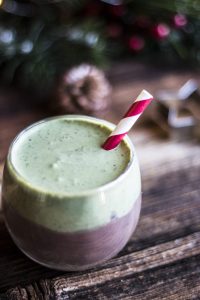 Serves 1
Ingredients
(for the chocolate)
½ cup unsweetened coconut milk
1 tbsp maple syrup
2 tsp cacao powder
1 tsp vanilla powder
1 tbsp coconut cream
(For the matcha mint)
½ cup unsweetened coconut milk
½ tbsp maple syrup
½ tsp matcha powder
½ tsp organic peppermint extract
1 tbsp coconut cream
Instructions
In one medium size pot over medium heat add all cacao powder and a small amount of milk to make a paste, and then add the rest of the ½ cup coconut milk and milk cacao in well.
Add the rest of the ingredients for the chocolate part of the drink and pour into your mug.
Wash your pot or in a new medium size pot over medium heat, add all ingredients for the matcha mint layer and heat until simmering.
Once simmering, turn off heat and add to the chocolate drink for your chocolate match mint drink!
Notes
Love this recipe? Use the social media buttons below to share with your friends!
If you are not yet signed up for the Amber Approved Magazine get more amazing recipes by signing up here: http://amberapproved.ca/ol94
Special Thanks To
Amaranth Whole Foods in Calgary for supplying the beautiful ingredients to create these recipes. Be sure to visit one of their locations and check out their website at www.amaranthfoods.ca
Photo by Jennifer Brazil
Amber Approved http://amberapproved.ca/
Tags Related
You may also like
Comments