With the holidays not far away, it's time to start thinking about gifts for those on your Christmas list. Are you unsure of what to get for loved ones, friends or co-workers? Especially if they are health conscious you may be wondering what would appeal.
Spoil everyone on your list this Holiday Season with the gift of health, while supporting local businesses in Calgary and across Canada!
Eden Wholistic – BodyTalk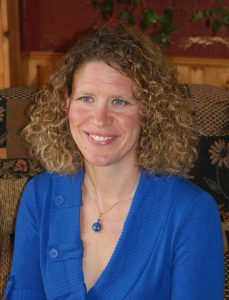 If the holiday season is stressing you out and you feel that you just do not have enough time or energy to get everything done, then you may want to look at trying out a BodyTalk session.  Not only can you rejuvenate your body and bring peace to your mind in this hectic time of the year, but a BodyTalk session can also help you to manifest what you really want!  Are you concerned about over-eating, gaining weight, not being able to afford the Christmas shopping expenditures or dealing with the stress of family dynamics?  Well, BodyTalk can help with all of that by working through the beliefs, thoughts and emotions that can overwhelm you at this time of year.  Give yourself the gift of self-love:  a BodyTalk session which can transform you from feeling like the Grinch to experiencing the true essence of the season:  love, gratitude and prosperity.  I am Cheryl Ramsay of Eden Wholistic, bridging the gap to a Christmas full of spirit, connection and vitality!
Visit Eden Wholistic for more information on their products and how you can book a BodyTalk session.
Herbaland – Adult Immune Plus Gummies

Herbaland's Adult Immune Plus contains a powerful blend of antioxidants that can help you get over a cold. Feel relief faster with its ability to help shorten the number of days you're under the weather. The mighty combination of Vitamin C, Elderberry, and Echinacea Root helps to fortify your immune system. It can help you build up your natural defense against the seasonal office germs, classroom coughs, and holiday party sniffles.These all-natural gummies will help you get you back to feeling yourself pronto. They are 100% vegan and certified gluten-free to make sure that everyone can get the immune support they need. Not to mention, the Adult Immune Gummies are uniquely sugar-free but that won't stop you from loving their irresistible Raspberry Lemon flavor.
Visit Herbaland Gummies for more information on their products and where you can purchase them.
Lowen's Natural Skincare- Butter Balm & Smooth Criminal Shave Balm
Since 2010, Lowen's has been crafting high quality, safe, effective, evidence-based natural skincare products utilizing organic, locally sourced, fair trade, fresh ingredients.
A company inspired by necessity, Lowen's founder and local Pharmacist Chad Zelensky began by creating a natural, simple, yet extremely effective diaper balm to treat his daughter Lowen's persistent diaper rash, when all conventional products failed.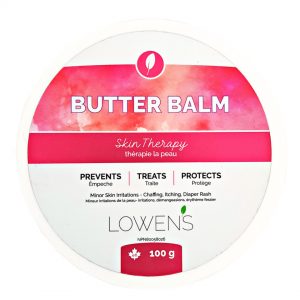 Lowen's Butter Balm: Lowen's very first product – completely free of petrochemicals, artificial preservatives, colorants or scenting agents. Butter Balm is an excellent barrier to irritants as well as being a very effective skin conditioner which means it is great for cuticles, knuckles, heels, tattoos, rashes, chaffing and more! Basically use it on any part of your skin that is dry, cracked, and/or regularly takes a beating – it even works well on your pet's little paws. Made with local beeswax, organic canola oil and camelina oils as well as fair trade organic coconut oil and certified safe by the Environmental Working Group's Verified program.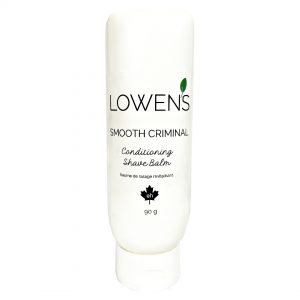 Lowen's Smooth Criminal Shave Balm: Lowen's latest high-performance product offering.  Like everything they do, Lowen's worked pretty hard to create something unique, effective, affordable, long lasting, safe and suited for all skin types. Made with locally sourced, treatment free and unpasteurized honey, this is a truly unique formula that hydrates and cleans as it glides your razor and is also certified safe under the Environmental Working Group's Verified program.
Visit Lowen's for more information on their products and where you can purchase them.
Organic Traditions – Holiday Lattes:  Holiday Spice and Mint Chocolate & The 12 Days of Organic Traditions:  Superfood Teas and Lattes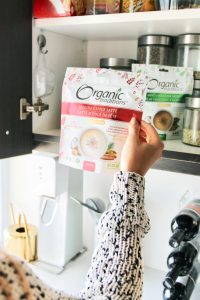 Limited edition instant latte blends that are only available this holiday season. Inspired by traditional holiday flavours like cinnamon, nutmeg and cardamom, Organic Traditions Holiday Spice Latte is like a vegan twist on the beloved holiday egg-nog. Organic Traditions has also paired the familiar flavours of dark chocolate and mint for a decadent and festive taste of the holiday seasons with every sip. Organic Traditions Mint Chocolate Latte is a healthy twist on everyone's favourite peppermint hot chocolate and blends together a mix of organic cacao powder, mint, vanilla, cinnamon and of course, coconut milk powder. This latte, as with all of Organic Traditions' other lattes, is made with a coconut milk powder base, so all you need to do is add water for a creamy, delicious and warming drink. Sip your way to and through the holidays with this decadent blend of superfoods! Find the Holiday Spice Latte for a limited time only in stores at Community Naturals, Planet Organic and Blush Lane in Calgary or online at www.organictraditions.com.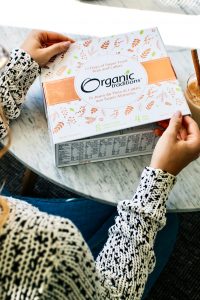 The 12 Days of Organic Traditions: Superfood Teas and Lattes: Organic Traditions brings back their limited edition holiday box for the second year. They've put a healthy twist on the traditional advent calendar by bringing you a different instant superfood latte or loose leaf tea to enjoy each day. The advent calendar features 8 instant vegan superfood lattes which are prepared by just adding hot or cold water thanks to their coconut milk powder base, plus 4 loose leaf superfood teas. Each drink promotes a variety of health benefits to help you feel your best throughout this holiday season. The 12 Days of Organic Traditions also includes a booklet explaining each superfood beverage along with inspiration on how to use them in a variety of ways. Whether you're into superfoods or not, the 12 Days of Organic Traditions makes the perfect gift for anyone who enjoys sipping on something warm and cozy during the holidays. Find it in stores at Community Naturals, Planet Organic and Blush Lane in Calgary and online at online at www.organictraditions.com.
Prairie Naturals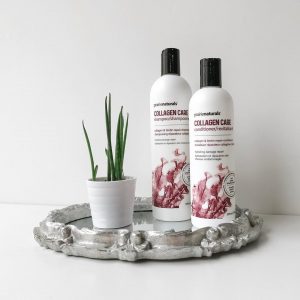 Beautiful hair….Without dangerous ingredients!
Give the gift of beautiful hair this holiday season.  Prairie Natural's salon style hair care products make the perfect stocking stuffer or self care gift for your special someones. With no dangerous ingredients these beauty products are good for hair and good for our environment.  They smell wonderful, scented with therapeutic and aromatic organic essential oils.  Plus we love that Prairie Natural's hair care products are cruelty free.
Prairie Naturals award-winning hair care products are formulated with natural ingredients to give you beautiful, healthy looking hair without the questionable additives. Each Prairie Naturals Hair Care formula is carefully crafted using the rich, nourishing ingredients found in nature…moisturizing Jojoba oil and Shea butter, soothing Aloe Vera  and stimulating Tea Tree oil are but a few of the precious ingredients that work to give you healthy, manageable, gorgeous hair. Their premium quality, award-winning shampoos, conditioners and styling aids deliver the results you demand with concentrated nutrients, botanical extracts and pure plant essential oils. Prairie Naturals Hair Care formulas will deliver the cleansing, conditioning and styling your hair needs without the use of harmful chemicals. Prairie Naturals HairCare products create beautiful, healthy hair without dangerous ingredients.  Learn more about Prairie Naturals Hair Care here. 
Visit Prairie Naturals for more information on their products and where you can purchase them.
Rocky Mountain Soap Company – Vanilla Candy Cane Gift & Orange Cardamom Gift Sets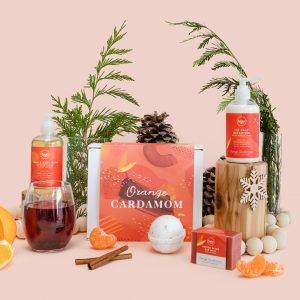 Enjoy those delicious holiday scents without any of the guilt. Rocky Mountain Soap Company has created two limited-edition scents, made especially for the holidays with only 100% natural ingredients. Celebrate tradition with the warm, sweet scent of vanilla blended with a kick of delicious peppermint in their signature Vanilla Candy Cane products. Or try Orange Cardamom that is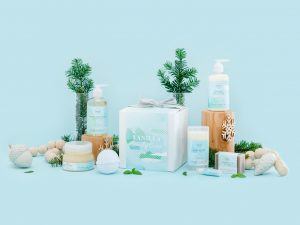 made with the blend of spicy cardamom and uplifting orange. Both scents are available in a number of products from bar soap, bath bombs, hand wash or body lotion. A selection of products from each holiday scent is available in a beautifully hand painted gift set. If you would rather hand pick your products, Rocky Mountain Soap Company also provides a Build Your Own Gift Set experience in store. Visit one of their 13 locations across Canada or online at www.rockymountainsoap.com.
Rumina Naturals – Totally Tallow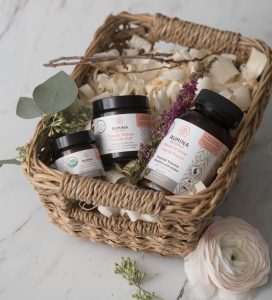 Rumina Naturals Totally Tallow Organic Skin Cream is the ultimate in natural skincare – from head to toe. Ideal for pregnancy to soothe an itchy, growing belly and a top choice for stretch mark prevention. It contains no synthetic chemicals, parabens or fragrances commonly found in most skin creams. It's a natural eczema treatment too! Safe for breastfeeding and ideal for your precious newborn's delicate skin. Formulated for both mama and baby in mind. Experience grass-fed tallow on your skin and you'll never go back. Everyone in the whole family will love it – you may have to share!
Visit Rumina Naturals for more information on their products and where you can purchase them.
Happy Shopping!
Watch the video below to see Amber sharing her favorite holiday gift guide items on CTV Calgary!
Watch the video below to hear Amber talk about more healthy holiday guide ideas on Global!