In this episode of The No Sugarcoating Podcast I am talking about
– What it's Costing You to Stay Stuck With Your Health Journey
– Exploring Your Monthly Food and Health Costs
– Boosting Your Confidence with Investing in Your Health
TIMESTAMPS:
Announcements (39:04).
** What it's Costing You to Stay Stuck With Your Health Journey (04:38).
** Exploring Your Monthly Food and Health Costs (06:33).
** Boosting Your Confidence with Investing in Your Health (32:25).

Subscribe and listen on iTunes or your favorite podcast app.

SHOW NOTES + LINKS
** Email me at [email protected] with the subject line " Fall Group Program " To inquire about securing your 50% off for the first 5 spots of the program. Book your 30 minute Complimentary Body Freedom call today to learn more. 
** Take my free Emotional Eating Quiz here: https://amberapproved.ca/emotional-eating-quiz
** Get the Summer Edition of Amber Approved Magazine & subscribe http://bit.ly/1pCfKDP
** Join The No Sugarcoating Private Facebook Group: http://bit.ly/2d1r1Qa
** Check out my Youtube Channel Here for more transformational videos: http://bit.ly/2i6UmxJ
** Listen to Episode 179 to see what it's like working with me here: https://amberapproved.ca/podcast/179-2/
** Be sure to follow me on Instagram @amberromaniuk
MY PARTNERS: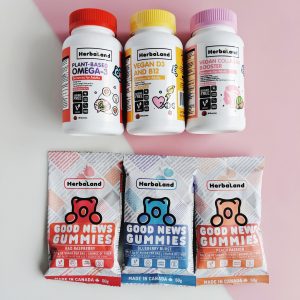 Herbaland products are sugar-free,gluten-free, vegan and made with love in Richmond BC. All of our vitamins and supplements come in gummy form – making them easy and fun to take! Our products are made for everyone to enjoy. Whether you are struggling with capsule fatigue, have trouble swallowing large capsules or you simply love your vitamins tasting like delicious watermelon, Herbaland is for you!
Fun Fact Herbaland is also the #1 gummy manufacturer in Canada! Check out more info and
purchase your gummies at www.herbaland.ca