In this episode of The No Sugarcoating Podcast I am talking about:
Exploring Two Women's Relationship with Food and Body Image
SHOW NOTES + LINKS
Subscribe and listen on iTunes or your favorite podcast app.
PLAYER HERE –
TIMESTAMPS
Exploring Two Women's Relationship with Food and Body Image (04:38).
ABOUT MY GUESTS: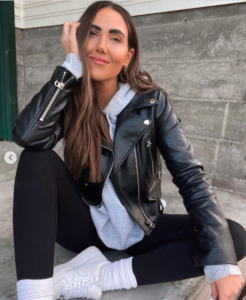 Bailey Stanworth (aka @baileyjst) is an entrepreneur, dog mom, vegan and self-aware reality TV addict. By the early age of 27 Bailey had founded 3 companies and is currently the founder/ owner of leading Canadian agency PLAY Digital. She has been mentored by Lauryn Evarts of The Skinny Confidential and worked with public figures like Former ABC Bachelorette Kaitlyn Bristowe & The Birds Papaya. Bailey is passionate about personal growth, education, community and anything to do with animals. You can usually find her braless on the couch with a glass of wine, doing some unneccessary online shopping while snuggling her cute but psycho Boston Terrier Banks.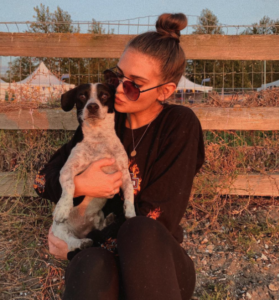 Meet Jacci Rai (@jaccirai), the other 1/2 of What Day Is It?. A Fashion Marketing graduate with a passion for all things podcasting, fashion and social media! A true Cancer at heart, when Jacci has some spare time you can find her spending it with her loved ones. With two baths a day as a priority, Jacci also has a deep appreciation for self care. Pair the bath with some reality TV, a half sweet marg on the rocks or a cold glass of pinot gris and for her it's the perfect night! Vegetarian meals make Jacci so happy but she's a sucker for a good charcuterie spread too. She enjoys a killer sunset at the beach but also adores a stunning view of mountain tops. Saving the best for last, Jacci is borderline obsessed with her sweet pupper Harvey.
MY PARTNERS:
Botanica Health
The No Sugarcoating Podcast is proud to partner with Botanica Health for the 2020 Amber Approved Holiday Gift Guide! Botanica Health is a Canadian based b-corporation specializing in herbs and superfoods products. Botanica also offers four delicious Hot Superfood Beverages – each beverage offers unique health benefits, from supporting stress to helping to reduce inflammation. They're all refined sugar free, organic, vegan, dairy-free, gluten-free, and non-GMO. Our favourites include Turmeric Golden Mylk, a warming latte mix made with a therapeutic 2000mg of anti-inflammatory turmeric per serving. Chocolate Turmeric Golden Mylk, featuring the benefits of turmeric with the added decadence of chocolate, Lavender Moon Mylk, a soothing tea latte made with ashwagandha and tart cherry to help with deeper sleep. Last but not least is Reishi Hot Chocolate, with 1500 mg of the adaptogenic mushroom, reishi per serving. Reishi is immune-modulating and helps support a healthy stress response. So there you have it, a Superfood Beverage for you, whatever your health goal may be! Check out more at https://botanicahealth.com/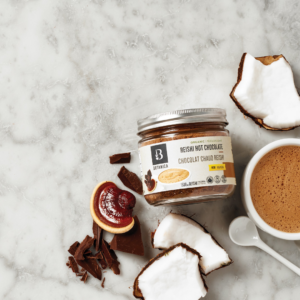 Herbaland Naturals
The No Sugarcoating Podcast is proud to partner with Herbaland Naturals for the 2020 Amber Approved Holiday Gift Guide. Herbaland Naturals is Canada's largest gummy manufacturer producing vegan, sugar-free, and gluten-free gummies that everyone can enjoy! Their Limited-Edition Holiday Box has all the essential vitamins and nutrients sure to please the whole family. Whether you are looking for the perfect gift or to spoil yourself, Herbaland has got you covered! Featuring 3 of their must-have holiday gummies, wrapped up in a cozy knitted jumper! Inside you will find Vitamin-C Gummies, Fruit and Veg Fiber Gummies and their Limited Edition Apple Spice Good News Gummies! This box is sure to boost your immune system, promote healthy digestion and keep you feeling jolly all season long! Check out the Limited-Edition Holiday Box and all Herbaland's delicious and nutritious products at www.Herbaland.com  and use code  HOLIDAY20 for 20% off your entire order!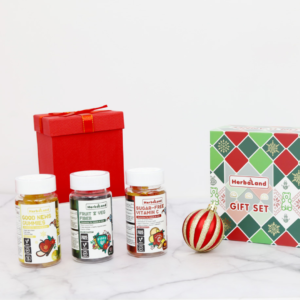 Rumina Naturals
The No Sugarcoating Podcast is proud to partner with Rumina Naturals for the 2020 Amber Approved Holiday Gift Guide. Rumina Naturals brings you the best in natural, effective solutions for breastfeeding and lactation support.
A local, Calgary based company – founded by two mothers and health care practitioners, Rumina Naturals is transforming breastfeeding care for new families with thoughtfully crafted, science based formulations to provide fast, effective and SAFE support for low milk supply.
Our best selling Milk Aplenty and Milk Way tinctures are powerhouse blends of nature's most potent herbs to increase milk supply. Proudly fenugreek free, they can be taken along with Goat's Rue, their third tincture – a unique herb traditionally used to help women struggling with supply and hormones. Sold worldwide, many mamas take all three – and our gift to you!
All natural. Doctor recommended. Safe & effective.
Visit www.ruminanaturals.ca to shop and use code HOLIDAY15 for 15% off your entire order.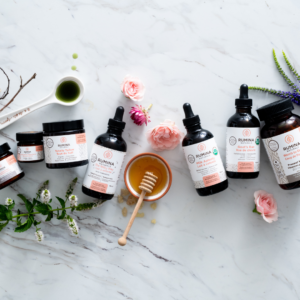 Organic Traditions
The No Sugarcoating Podcast is proud to partner with Organic Traditions for the 2020 Amber Approved Holiday Gift Guide. Organic Traditions is bringing back their limited edition holiday items along with a brand new instant latte flavour. Enjoy the benefits of superfoods all season long with their limited edition advent calendar: The 12 Days of Superfood Teas and Lattes and three limited edition, holiday inspired, instant superfood lattes: Mint Chocolate, Holiday Spice and NEW this year, Red Velvet. Discover 8 instant lattes and 4 teas including their turmeric latte, premium matcha, beet latte and more in The 12 Days of Superfood Teas and Lattes. All of their instant lattes are made with a coconut milk powder base so all you need to do is add water for an instant, creamy, dairy free superfood latte. Organic Traditions offers 100+ unique and nutritious organic, plant based superfoods sourced from all over the world with a goal of educating and inspiring you to live your more vibrant life. After all, it's not a trend – it's tradition! Visit Organic Traditions for more information and their products! Be sure to use coupon code: AMBERAPPROVED for 20% off your entire order at https://www.organictraditions.com/collections/seasonal