In this episode of The No Sugarcoating Podcast I am talking about:
Vegan Diets and Binge Eating with Heather Pace
SHOWNOTES + LINKS:
** Email me at [email protected] with the subject line "Fall Coaching Sale" to inquire about securing your savings on my 6 month and 1 year coaching programs. Book your 30 minute Complimentary Body Freedom call today.
** Take my free Emotional Eating Quiz here: https://amberapproved.ca/emotional-eating-quiz
** Check out my Youtube Channel Here for more transformational videos: http://bit.ly/2i6UmxJ
** Listen to Episode 179 about what it's like to work with me here: https://amberapproved.ca/podcast/179/
** Be sure to follow me on Instagram @amberromaniuk
Subscribe and listen on iTunes or your favorite podcast app.
TIMESTAMPS:
** Vegan Diets and Binge Eating with Heather Pace (06:29).
** Announcements (59:03).
More about My Guest Heather Pace:
Heather Pace is a classically trained chef specializing in plant based cuisine. She's the author of Sweetly Raw Desserts cookbook, has written 9 recipe e-books, and is the blogger behind Sweetly Raw. Driven by her sweet tooth, her motto is "Have Your Cake and Eat It Too." Heather loves to teach people how to make healthy guilt free desserts that can be enjoyed on a daily basis. She's taught food classes around the world, has been featured on TV shows across Canada, and has worked in all areas of the food industry. With yoga as her other passion, Heather is a certified yoga instructor too. You can find her free yoga classes, recipes, and health videos on her YouTube channel: Heather Pace.  Visit Heather's website at www.sweetlyraw.com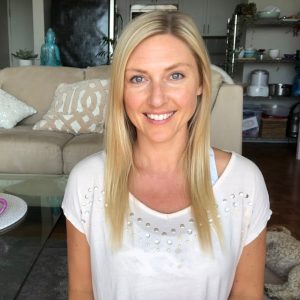 MY PARTNERS:
Herbaland products are sugar-free, gluten-free, vegan and made with love in Richmond BC. All of our vitamins and supplements come in gummy form – making them easy and fun to take! Our products are made for everyone to enjoy. Whether you are struggling with capsule fatigue, have trouble swallowing large capsules or you simply love your vitamins tasting like delicious watermelon, Herbaland is for you!
Fun Fact Herbaland is also the #1 gummy manufacturer in Canada! Check out more info and purchase your gummies at  www.herbaland.ca