In this episode of The No Sugarcoating Podcast with guest Kim Olson we are talking about:
Why Self-Sabotage Can Block Manifestation

Lack of Worthiness and Procrastination

Building Confidence With Manifestation
About Kimberly Olson:
Kimberly Olson is a best-selling author and the creator and host of The Goal Digger Girl. Kimberly serves and coaches female entrepreneurs by teaching them simple systems and online strategies in sales and marketing. Kimberly has two PhDs in Natural Health & Holistic Nutrition and has shared the stage with Rachel Hollis, Ray Higdon, Rob Sperry, Frazer Brookes and is an Ambassador for John Maxwell. When Kimberly isn't helping change lives, she's spending time with her husband and two Kids. Check Kim out at Thegoaldiggergirl.com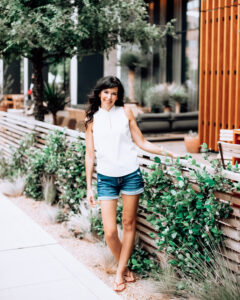 Listen to The Goal Digger Girl Podcast: https://thegoaldiggergirl.com/the-goal-digger-girl-podcast/
Follow Kim on Instagram: https://www.instagram.com/thegoaldiggergirl/
SHOW NOTES + LINKS
Subscribe and listen on iTunes or your favorite podcast app.
TIMESTAMPS
Why Self-Sabotage Can Block Manifestation (08:28).

Lack of Worthiness and Procrastination (12:48).

Building Confidence With Manifestation  (20:13).
MY PARTNERS:
The No Sugarcoating Podcast is proud to partner with BiOptimizers and their P3-OM Probiotics. P3-OM is a patented probiotic that eats up excess sugar, eliminates bad bacteria fast, and protects your gut from inflammation and viruses.
So you have less gas AND a stronger immune system.
P3-OM also improves digestion, speeds up metabolism, and increases energy throughout the day.
What makes P3-OM so different from other probiotics is that it can survive the gastrointestinal tract and it goes through your whole body to support both your gut and your entire immune response.
It's a secret weapon for reducing or eliminating bad gas and upgrading your immunity and protection against bad bacteria.
You can get 10% off P3-OM right now by going to bioptimizers.com/nosugarcoating, and typing in coupon code NOSUGARCOATING10.
And if you order it, and it's not everything you hoped for, their support team will give you all your money back, no questions asked.