In this episode of The No Sugarcoating Podcast I am talking about:
Levels of Support to Gain Food and Body Freedom

Exploring One-on-One Coaching

Feeling Safe Asking For Help
SHOW NOTES + LINKS
Subscribe and listen on iTunes or your favorite podcast app.
TIMESTAMPS
Levels of Support to Gain Food and Body Freedom (03:26).

Exploring One-on-One Coaching (08:43).

Feeling Safe Asking For Help  (30:58).
MY PARTNERS: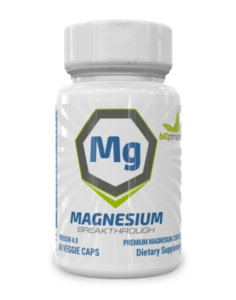 The No Sugarcoating Podcast is proud to partner with Bioptimizers and their amazing Magnesium Breakthrough. If you want to be healthier, one of the best things you can possibly do is get at least 8 hours of quality sleep every night. There may be many reasons why you can't get that quality 8 hours a night.
But listen, it's super important. Because your body regulates and balances itself when you sleep. And if you're not getting enough quality sleep, you're increasing your risk of
More fatigue, more brain fog, even suppressing your immune system.
You're even making it harder for your body to let go of protection. Getting enough MAGNESIUM helps with high-quality sleep. Believe it or not, around 75% of people don't have enough of it. Which helps explain why so many people have sleep problems.
But please do NOT run to the store to buy the first magnesium supplement you find. Most magnesium supplements use only the two cheapest synthetic forms. And, since they're not full-spectrum, they won't fix your magnesium deficiency or help you sleep better.
There are actually 7 unique forms of magnesium, and you must get ALL of them if you want to experience its calming, sleep-enhancing effects. That's why I recommend Magnesium Breakthrough by BiOptimizers.
Simply take two capsules before you go to bed and you'll be amazed by how much better you sleep. And how much more rested you feel when you wake up!
For an exclusive offer for my listeners go to www.magbreakthrough.com/nosugarcoating and use NOSUGARCOATING10 during checkout to save 10 percent off.