In this episode of The No Sugarcoating Podcast I am talking about:
Exploring Resistance and How to Overcome it
Understanding Awareness and Alignment With Your Life
Why You Sabotage Your Health Success 
SHOW NOTES + LINKS
Subscribe and listen on iTunes or your favorite podcast app.
TIMESTAMPS
** Exploring Resistance and How to Overcome it (10:54).
** Understanding Awareness and Alignment With Your Life (35:00).
** Why You Sabotage Your Health Success (38:01).
ABOUT MY GUEST:
Maureen is an Energy Healer, Intuitive Counsellor and Spiritual Mentor with over 37 years experience in the healing arts. As a Registered Nurse for 32 years, she has worked in a variety of health care settings including Oncology, Intensive Care, and Cardiovascular Research. She has studied Herbalism, Iridology, BioEnergetic Medicine, and Family Constellation Therapy. She is a Certified HeartSpeak and Muscle Response Testing Practitioner.  She is also a Hatha Yoga teacher and Reiki Master.
Maureen works with individuals who are ready to take their lives to the next level! Learn more at www.nurturehealth.ca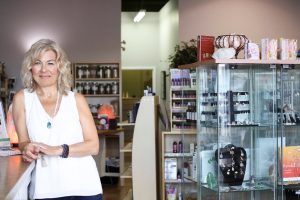 MY PARTNERS
Rumina Naturals
The No Sugarcoating Podcast is proud to partner with Rumina Naturals…a local Calgary based company that bridges modern science and traditional wisdom to bring effective, natural solutions to new families seeking breastfeeding and newborn skincare support. 
Their best selling, thoughtfully crafted formulas are pure, natural and sourced with great care. A great admiration for Mama Earth is reflected in each of their mindful products. Milk Aplenty and Goat's Rue lactation tinctures are sold worldwide to mothers seeking lactation support. Their research backed formulations mean their products are effective and work fast. 
This winter, be sure to check out their Totally Tallow skin cream – food for your skin from head to toe. Ultra hydrating and exceptionally soothing, everyone in the family will love grass fed tallow for dry, irritated skin this winter. It's ideal for pregnancy Mamas and safe for your baby's delicate skin. Learn more and shop at www.ruminanaturals.ca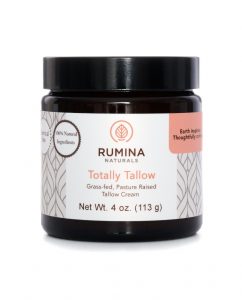 Herbaland Gummies
The No Sugarcoating Podcast is proud to partner with Herbaland.
Herbaland products are sugar-free, gluten-free, vegan and made with love in Richmond BC. All of their vitamins and supplements come in gummy form – making them easy and fun to take! Their products are made for everyone to enjoy. Whether you are struggling with capsule fatigue, have trouble swallowing large capsules or you simply love your vitamins tasting like delicious watermelon, Herbaland is for you!

Fun Fact Herbaland is also the #1 gummy manufacturer in Canada! You can learn more and shop at www.herbaland.com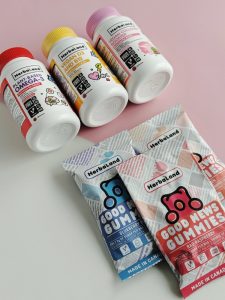 Prairie Naturals
The No Sugarcoating Podcast is proud to partner with Prairie Naturals featuring their range of exceptional salon quality formulas made with love in the beautiful Okanagan Valley. Prairie Naturals has been helping create beautiful, healthy hair naturally, since the early 1990's.  They are leaders in natural hair care products in the Canadian marketplace. As a family owned and operated business, health and environmental responsibility has been a primary focus. With more than 40 products Prairie Naturals hair care line has proudly created products to support individual hair needs.  We especially love the new Collagen Care formula and the WildRose styling serum.
Prairie Naturals Hair Care Products contain no:  SLS, parabens, phthalates, MEA, DEA, TEA, xenoestrogens, propylene glycol, synthetic colours, artificial fragrances, or mineral oil.   
All the formulas are Non-GMO, Gluten-Free, Vegan, Cruelty-Free(No animal testing. You can learn more and shop at www.prairienaturals.ca