In this episode of The No Sugarcoating Podcast, with my guest Sabrina Riccio, we are talking about:
Energy, Intuition, Awareness and Evolution
SHOW NOTES + LINKS
Subscribe and listen on iTunes or your favorite podcast app.
PLAYER HERE
TIMESTAMPS
** Energy, Intuition, Awareness and Evolution with Sabrina Riccio (03:39)
ABOUT MY GUEST
Sabrina Riccio is breaking the mold as a revolutionary leader in the spiritual business world. Embracing her 13+ years of birthing brands alongside her passion for mysticism and medicine, Sabrina guides modern spiritual entrepreneurs through brand alignment and their medicine journey. As a Soulful Brand Strategist, she has supported many successful businesses and brands with her unique mysticism to their next level success.
Sabrina has an array of online offerings that support Sacred Disruptors on all facets of their business development and human experience to activate and align their deeper purpose. Amongst her colleagues and listeners of her chart-topping Sovereign Society Podcast and her YouTube channel, she shares deep wisdom through storytelling, educates the masses about social justice, and helps spiritual entrepreneurs through business + brand development, mystical marketing, + soulful systems.
After years of speaking engagements and teaching Kundalini Yoga + Sound Healing experiences at festivals and gatherings around the world, her greatest passion is the gathering of today's leaders to be.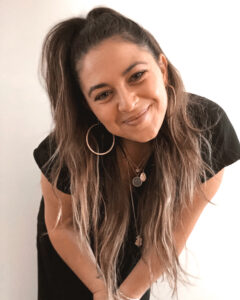 MY PARTNERS
The No Sugarcoating Podcast is proud to partner with Organifi and their delicious Gold Chocolate superfood hot chocolate. Organifi Gold Chocolate contains powerful superfoods, turmeric, ginger and mushrooms to help you relax, while enjoying a classic hot chocolate treat without the refined ingredients. Organifi Gold Chocolate has 10 superfoods, is 100% USDA certified Organic and tastes so delicious in warm water or your favorite plant milk! Use code AMBER to save 20% off your Organifi Gold Chocolate order. Click the link to shop now! www.organifi.com/amber