In this episode of The No Sugarcoating Podcast, with my guest Lily Nicole, we are talking about:
Exploring Your Inner Child

SHOW NOTES + LINKS
Subscribe and listen on iTunes or your favorite podcast app.
TIMESTAMPS
Exploring Your Inner Child with Guest Lily Nicole (02:48).
ABOUT LILY NICOLE: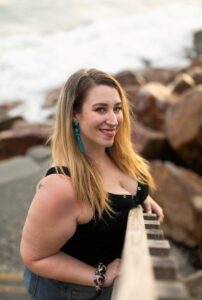 Lily Nicole is a plus size lifestyle influencer Master Life Coach who specializes in Inner Child Work and Body Connection to provide conscious healing for the modern woman. By infusing energy work, mindset coaching, spirituality and strategy, she guides women towards a love for themselves that affects all areas of their lives, and results in manifesting dream experiences, money, soul sisters and businesses. It is Lily's mission to release women from their lifelong battles with their authentic selves and fully understand their incredible power.
IG/TikTok: @lilynicole.co
Website: lilynicole.co
Podcast: Bold Bodied