In this episode of The No Sugarcoating Podcast, with guest Jasmine Elise, we are talking about: 
Energetic Roots to Physical Symptoms, Energy Healing and Letting Intuition Guide Your Healing With Jasmine Elise
SHOW NOTES + LINKS
Subscribe and listen on iTunes or your favorite podcast app.
PLAYER HERE
TIMESTAMPS
ABOUT MY GUEST: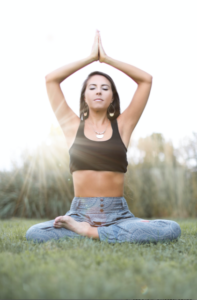 Jasmine is a holistic nutritionist, energy healer & hypnotherapist who helps people tap into their innate souls wisdom and healing. She helps her clients uncover the root causes holding them back from their greatest health and wealth & living the life they desire and equipping them with the limitless wisdom of their own soul's guidance. She is the host of Divine Alignment, a podcast to help you create divine alignment in your mind, body and soul.
Jasmine overcame multiple chronic illnesses through getting to the energetic roots, and now helps her clients do the same. She believes in the power of merging the physical and spiritual, along with guiding people back to their innate soul wisdom.
You can find her at @iamJasmineElise on Instagram.
Website: jasmineelise.co
Instagram: https://www.instagram.com/iamjasmineelise/?hl=en
Podcast: https://podcasts.apple.com/us/podcast/divine-alignment/id1484690960