In this episode of The No Sugarcoating Podcast with Emma Mumford, we explore:
Law of Attraction and Manifestation
About my Guest: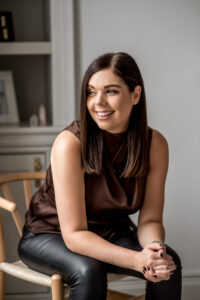 Emma Mumford is the UK's leading Law of Attraction expert. She is an award-winning life coach, Law of Attraction YouTuber, 2x bestselling author of her books Positively Wealthy and Spiritual Queen, speaker and podcast host of the #1 spirituality podcast on iTunes 'Spiritual Queen's Badass Podcast'. Emma's work helps people turn their dream life into an abundant reality using the Law of Attraction and spirituality.
https://www.instagram.com/iamemmamumford/
SHOW NOTES + LINKS
Subscribe and listen on iTunes or your favorite podcast app.
PLAYER HERE
TIMESTAMPS